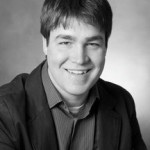 Each week during the month of May I will do a Saturday through Friday recap of how the week went.
So here we go this is the story of my first week as Comic in Residence.
Saturday: Was still April, I went to the movies with my wife and a good friend of mine, Walshie, who you may have heard in a couple of podcasts. We saw Hanna because for some reason "Fast Five" just didn't appeal to us. It wasn't bad but be careful if you get dizzy easily the camera work seems over the top choppy and there's a lot of spinning involved.
Sunday: First day as Comic in Residence. Rick Jenkins, owner of The Comedy Studio, starts to explain how to work the lights before the show but then says the intern, Vanessa, will do it instead. I'm happy because it gives me a couple of minutes to go over my set list instead of worrying about the lights but I'm also slightly offended that he didn't think I could grasp the concept of how to turn off lights in a crash course. The show starts and before I know it Rick is bringing me to the stage with an introduction that has been given for some of my favorite comics. Comedians that I have learned from and been influenced by and comics that have gone on to be very successful. It is also admittedly an introduction that I have been jealous of from time to time. I feel humbled and absurdly confident simultaneously as I take the stage. I did my set, which went well I think. As the night ends Rick tells me that Tuesday Vanessa will teach me how to do the lights. I buy a notebook on my way home so I can write down all the important things about flicking a light switch.
Monday: No Show on Mondays. I hang at home with my wife. Good times.
Tuesday: Magic Show. On Tuesdays The Comedy Studio does a magic show. I open the show and it goes not as well as I would like. Good crowd, plenty of people, I just don't make them laugh a ton. Oh well. I leave early because Tuesday is softball night. While at softball I speak with another comic that has already been Comic in Residence before. I ask him how he liked doing the magic show and he said it was always the most fun of all the shows. I ask him if he opened the magic shows and he exclaimed "OH NO. WHY WOULD YOU DO THAT?!?!" The Comedy Studio team wins it's softball game. I'm on fire.
Wednesday: Vanessa and Rick both show me how to use the lights. The Vanessa still does the lights that night. I guess I'm on the bench. My set goes good. After the show I am asked to sign something. This marks the first time I've been asked for an autograph. It should be noted that I'm fairly certain that the incredibly nice young man was there to see the very funny Joe Wong and had his picture taken with him earlier in the night but I think at the end of the night Joe had already left and he was probably thinking "Well I'm getting somebody's autograph!"
I hit up the Tavern at the End of the World open mic after and close out that show, there's a total of 4 people in the room I still feel good when I leave. Maybe tomorrow they'll trust me with the lights.
Thursday: GREAT CROWD. Sean Sullivan host and really gets it going. Then everyone kills. I'm feeling good. Still didn't do the lights. Oh well.
Friday: Sold out crowd. Rick says to me before the show. I need you to do the lights tonight. In my head "Yes! I've finally made it! I'm being trusted with the lights!!!" Rick tells me when to turn them off then walks away. Once he's in the booth he turns on a song that always plays near the beginning of the show. I hit the lights, I get a creeping suspicion that I somehow messed this up. I look at the booth and Rick is sort of laughing and shaking his head at me. OH NO….. I MESSED UP THE LIGHTS!!! He eventually forgave me, I think. My set goes not as well as I would like. It was fine, but that's not what I want people to say about me when I get off stage "He was fine. He was ok. He had a couple funny things." That is not the goal. You guys aren't going to believe this but at the end of the night, I messed up the lights again. Oh I suck.
Come out sometime this week and see for yourself how things are going. You can purchase tickets at the link below. Weekends typically sell out a couple of days ahead of time so plan accordingly.
http://www.etix.com/ticket/online/venueSearch.jsp?venue_id=3337&cobrand=thecomedystudio