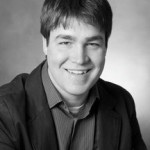 So week two went slightly different than week one.
Saturday: I go to a wedding long enough to see the couple exchange their vows but have to leave as they are giving the blessing to make sure that I am at the show on time. Upon arrival I notice that there is a great crowd. I do my set in the suit that I wore to the wedding which incidentally is the same suit I wore to my own wedding. After my set a very funny comic from New York named Daniel St. Germain said some nice things to me and asked if I did writing packets. I displayed my utter ignorance an unprofessionalism by responding "No, I don't even know what that is.". I have since learned and it may be something I start working on after this month when I have some free time. I leave after that and head back to the wedding. A couple of people (the groom's father and step mother in particular) see me later in the night and ask "have you been here the whole time?" I say "Yes." Sometimes it's just easier to lie.
Sunday: Show starts off alright my set is fine. After my set I go to get burritos with Josh Gondleman and Dave McDonough (name dropping) these guys win festivals. When I get back to the show something strange happens, a comic sees the light indicating that they are out of time talks about how they are out of time and then continues to stand on stage and do their act for a few more minutes. If you are a newer comic reading this, NEVER EVER do that. That is a good way to piss off booker or club owner.
Monday: No Show. Aren't you proud of yourself for reading the whole monday story?
Tuesday: Magic Show, I played softball instead and my team won, by about 16 or so I think. Tom Dustin knows how to pick a team.
Wednesday: This is Rick Jenkins favorite show because it's when they audition newer comics that want to play there on the weekends. It's sooo long ago I can't remember what happened. I need to sleep more. Also Rick introduced me to his fiancee saying "have you met Kirsten". (I have met Kirsten many times, I'm still not sure if he was messing with me.)
Thursday: Sean Sullivan (who doesn't know how to spell his first name) hosts. It's a somewhat light crowd but nice enough. My set goes alright but I still need to tighten it up.
Friday: Ken Reid (who does know how to spell his first name) hosts. Sell out crowd, bacholerette party in the audience. Girl wearing a tiara right up front. Great crowd though. Everyone had great sets and Lamont Price closed it out which is great because he is goddamn hilarious.
P.S….. one of these nights I did the lights and opening announcement in the sound booth and it was less complicated than just doing the lights from the closet.