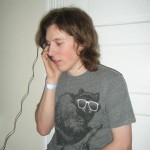 Welcome back for another edition of Dick Picks, the only online NFL gambling column that can replace the love of a father.
So my stay above .500 was fun while it lasted, and I managed to put in another absolutely miserable week of picks because of course I did because fuck this football season and the horse it rode in on (note: do not fuck horses, it is cruel and also dangerous.)
As if it wasn't difficult enough picking games this season, not only is every team bad and horrible and yuck, but now everyone has also contracted some sort of plague! Important players are going down this year at a clip that would make your mom blush (boosh) and it is causing a lot of problems for gamblers.
Last Monday's game should have been a walkthrough for the Packers, and then Aaron Rodgers reveals that he bought a glass collarbone at Target and now he's out for at least three weeks and the Packers' quarterback is anyone dumb enough to move to Green Bay in November.
We also move into another week where every single game sucks, with the possible exception of 49ers/Panthers, which I refuse to get my hopes up for. Seriously, look at the schedule this week. If you told me I had the choice of watching one of these games, OR watching a dumpster for three hours in the hopes that a raccoon would eventually come and eat out of it, I'm taking the dumpster every time AND I'm feeling justified even if the raccoon never shows. If Goodell still thinks an 18 game schedule is a good idea after this season completely went to shit before the halfway point, then we should shoot him in the chest and send his brain to be tested for CTE. We should do that anyway. On to the picks. Last week's picks went a despicable 4-9. As always, home teams are in caps.
Washington -2 vs. MINNESOTA
Bobby Griffiths Jr. takes the Washington Holocaust-Deniers into the Metrodome for a thrilling? No. Riveting? No. Occurring? Well, yes I suppose. An OCCURRING SHOWDOWN with Christian Ponder and the Minnesota Vikings. Thursday Night Football needs a new slogan to properly display how shitty it is. "Thursday Night Football: Why The Fuck Did I Just Watch This?" gets my vote. Because if you watch these games it's nobody's fault but your own, and you've got a lot of soul searching to do. Why am I picking Washington in this game? Because I have to pick somebody, and with two garbage defenses playing, I'd prefer to go with the quarterback whose coaches, teammates, and fans have enough faith in him that they don't openly groan when he walks onto the field. Although maybe this is the week that Shannahan finally gets B-Griff Dos murdered like he's been trying to seemingly since he showed up.
Jacksonville +11.5 vs. TENNESSEE
If Jacksonville is going to accidentally win a game this season, I feel like this might be the one. Tennessee isn't in horrible shape, and in a dogshit AFC they could still come up with the wild card spot that doesn't go to Denver or KC. I'm taking the points because the Titans just don't score. They put up a lot of points against the Jets because of turnovers, but other than that their offense has been average to below average. Granted they're playing the Jaguars, who EVERYBODY scores against and might be one of the worst teams in NFL history. I still like the points.  I think it's ridiculous that people seem to think the Titans are playing with extra emotion because Bud Adams died, as if anyone on the team gives a shit that their 90 year old owner finally kicked. Yes let us gain inspiration from a man who struggled for 90 years with being a billionaire shithead before finally succumbing to this terrible affliction. I hope when Bud Adams gets to hell they take away his stupid bolo ties.
Philadelphia +1.5 vs. GREEN BAY
Losing Aaron Rodgers probably flipped this spread ten points in favor of the Eagles, and if the Packers plan on starting Seneca Wallace I'm not sure ten points is enough. Seneca Wallace is the type of guy who makes an NFL roster because coaches are vaguely familiar with his name and assume that since he's been in the league for so long that he must have SOME value. Well he doesn't. A team could probably score more points punting on first down and hoping for turnovers than they could letting Seneca Wallace run an offense. You know the NFL season has gone to shit when I'm picking not one, but TWO NFC East teams to cover on the road. If they can't manage to do it this week, then the NFC East needs to be officially demoted to the Big Ten.
PITTSBURGH -3 vs. Buffalo
Goddamnit really? This is what we're being subjected to this week? This is fucking cruel. More than likely this will be the early game on CBS around these parts because the Pats and Jets are on byes and Buffalo is in their division. Great. I think I'll be able to sit through about eight minutes of this game before I start talking to imaginary bartenders and chasing my family around with an ax. Buffalo has scored 20+ points in each of EJ Manuel's starts this year, and Pittsburgh just gave up a hilarious 55 to New England last week, so obviously those stats can be thrown out the window because there are no patterns or trends this season other than "you will regret wasting three hours watching this game." I feel like this will be one of those horrible 16-12 Steelers wins that makes everyone in Pittsburgh hard because "grrrr Steelers football!" and makes everyone else in the country remember why they hate the Steelers even when they're terrible.
Detroit -2.5 vs. CHICAGO
I probably would have taken Detroit in this game with a line as high as 7.5, because Chicago still almost lost to SENECA WALLACE on Monday night. It's looking like Cutler won't be ready, and Luke McCown looked very Luke McCown-esque in his workmanlike not-fucking-up against the Packers, but if Detroit gets an early lead you can't trust the ball in his hands vs. the likes of Stafford and Megatron. A banged up Chicago defense that has essentially no pass rush isn't going to help matters. My one concern is that this is the point in the season where the Lions have the opportunity to seize control of the division and, being the Lions, may opt to forego this opportunity to add to the overall malaise of the city of Detroit. I mean, Detroit can't be THAT unlucky, right? *remembers ALCS* Oh, shit…
NY GIANTS -7 vs. Oakland
Another ringing endorsement of the NFC East! Really I'm only taking the Giants because the Raiders have to travel across the country, play an early game, and were just completely demoralized at home by the Eagles. Will the Giants fuck me over as they have done time and time again? Almost certainly! And that is why gambling makes you an insane person.
INDIANAPOLIS -9 vs. St. Louis
Andrew Luck is developing a reputation as a GAMER and impressing people with his LATE GAME HEROICS which is great because people don't seem to give him enough credit for absolutely every single other thing he does. Indianapolis keeps winning games, and they've had wins over three of the four teams that I consider to have the best chance to win the Super Bowl. Somehow, I still can't bring myself to accept them as a contender and I can't figure out why. Is it because Andrew Luck is an ogre-looking motherfucker with a weird creaky voice? Is it because they employ Darius Butler in a crucial defensive role? Is it because I am a cynical bastard with a bias against them and an inability to connect with others on a personal level? It's probably all of those things. They can change my mind this week by blowing out the Rams. This is a game that a Super Bowl contender wins by 20+, and if they can't do that then they can just go right ahead and fuck off.
ATLANTA +6 vs. Seattle
Uggghhhhh it kills me to take the points in this game, but what the fuck Seattle?! You really needed overtime and a 21-point comeback to beat the Buccaneers? At home?! I'm sure I'll regret over-thinking this, but the Seahawks have covered one spread on the road this whole year, and even though Atlanta is toast and has probably given up on their season, I can't trust Seattle in the Georgia Dome. God I hate you Pete Carroll. Pete Carroll looks like one of those guys in a Cialis commercial who is just working on some cabinets in his garage and decides to casually tell you about his boners. I bet he actually does this in real life.
BALTIMORE +1 vs. Cincinnati
FUUUUCCCCKKKKK this game.  If this game were a person it would be that guy in your office who lingers at your desk for 15 minutes every day asking the same stupid questions while you pretend to make phone calls hoping that he goes away but he doesn't because he lacks the self-awareness to know that nobody wants him around and the world would be better off without him in it.
SAN FRANCISCO -6 vs. Carolina
Well this is the one game this week that might be worth sitting down to watch. Which means it will end up being another horrible slog of mistakes, bad clock management, and general disarray. San Francisco has been shaking off a confusing start of their season and has put in several strong performances in a row, but this will be their first game in a while against a team that might pose a challenge. Coming off of their bye week, I expect that Jim Harbaugh has done enough to confuse Ron Rivera to the point that he forgets where he is and starts openly urinating on the sidelines. At least I hope that's what happens. It seems like a reasonable expectation.
ARIZONA -3 vs. Houston
So did Gary Kubiak fake a stroke because he knew his team was going to blow a big lead and he wanted everyone to think that he's so valuable that if he were around for the second half it never would have happened? Of course not! That's a terrible thing to say! Yet it's such a poorly thought out and executed plan that you can't help but wonder…
Denver -6.5 vs. SAN DIEGO
So are we all ready for San Diego to take a 28-6 lead and lose this game 55-34? We are? Great! Denver is an odd team to bet on, because they could be ten point favorites going into the fourth quarter down thirteen points and you've still got about a 50/50 shot of them covering the spread. My dream this season is for the Broncos to end up with a playoff home game at Mile High where it's 25 degrees and snowing so we can get extended shots of Peyton Manning yelling at the weather. I'm surprised he hasn't sunk any of his Papa John's money into putting a roof on that place. Maybe that venture hasn't been as profitable as he expected it to be. That's what you get for practically GIVING AWAY meatlover's pizzas Peyton!
NEW ORLEANS -6.5 vs. Dallas
New Orleans goes back home to the Super Dome where Drew Brees is comfortable throwing a hundred touchdown passes a game, and Rob Ryan gets to unleash his defense upon the combo of Tony Romo and Jason Garrett. Dallas barely escaped a bad Minnesota team last weekend, and even though New Orleans looked like shit against the Jets I don't expect them to play that poorly two games in a row. I know the safe bet for next owner to die is 200 year old Ralph Wilson, but I'd take the odds on Jerry Jones. He's probably been injecting himself with crocodile blood and whale hormones for decades now in an attempt to stay alive forever and run this team into the ground, and eventually all of that experimentation is either going to murder him or turn him into an unkillable super-human. Here's hoping for the former.
Miami -2.5 vs. TAMPA BAY
Guhhhhhhh Jesus Christ NFL, what the fuck were you thinking when you scheduled this game for Monday night? I almost wanted to take Tampa here, because Miami's offensive line has been decimated by a Mean Girls-type situation, but this is a team that hates their coach and may actively try to lose to get him fired. I played sports all through my childhood and high school years, and I was wildly unpopular with all of my teammates, so I know what it's like to be bullied in a team setting. As an overly sensitive person, I can feel for Jonathan Martin, and I know how much it sucks to be ostracized and treated like you don't belong in a tight-knit group setting. Having said that, there is still a part of me that wants to scream "PUSSSSSYYYYYYYY!" at him at the top of my lungs. Maybe it's because I put up with that shit for years even though I was always much smaller than everyone on my team and not getting paid millions of dollars to do it. Or maybe it's because SPORTS HARDENED ME INTO AN INSENSITIVE ASSHOLE OH MY GOD I NEVER REALIZED THE DAMAGE I'M SO SORRY JONATHAN MARTIN DON'T LET THOSE BASTARDS STEAL YOUR SUNSHINE YOU ARE A CANDLE IN THE WIND AND A SONG IN THE HEARTS OF MILLIONS I LOVE YOU JONATHAN MARTIN!
LAST WEEK:  4-9

*toilet flushes*
SEASON TOTAL: 55-57-5