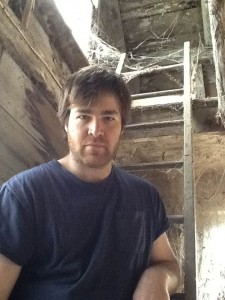 Hi friends, welcome to another installment of the Comedy Diet Challenge!
In case you are wondering.  I weighed in this week with a slight loss of some lbs.  at  219.5.  That's a loss of 13 so far and it's probably a good thing that it wasn't another 10 lbs that would definitely mean that I wasn't eating enough.  The idea is to lose weight gradually and in a healthy way not starve myself to victory.
I'm convinced that if I lose this thing in the end it's going to be because of cheese.  I can escape almost any other food but cheese just makes everything better.  You make a sandwich?  Throw some cheese on that thing!  Egg whites?  More Cheese!!    Having some Cheerios?  Ok, that last one's a bad example but you get the point.  Wednesday at work, of course…. OF COURSE, the company bought us pizza for lunch and I gotta say, now I think I understand the last temptation of christ (I don't even know what that means but it sounds like something very tempting)
I went on facebook to ask friends about their favorite cheese*.  Specifically saying "please don't say ball".  And I still got one "fromunda".  Most popular answers:  Aged Gouda, Blue, Yellow, Cheddar,  and Richard.  Everyone loves Richard Cheese!    I've been putting the Muenster on my sandwiches at work and some dude that walked into the break room guessed it just by the smell in the air and the cheese wasn't even melted.  PEOPLE LOVE THEIR CHEESE!
I also ate my first veggie burger last night, no cheese.  I regret it.
Ok, I have to go exercise now so that I can get me some cheese later.   Mmmmmmmmm…
*I think if I win this thing I'm gonna spend the money I win exclusively on cheese and crackers and invite everyone that participated in the facebook thread about cheese over for a cheese and cheese party.
Anyway,  there's still about 7 weeks left in this competition.  Stay tuned to see if I end up on stage in skimpy clothing.
p.s  my brothers and father all had a good week as well losing between 5 and 10 lbs.