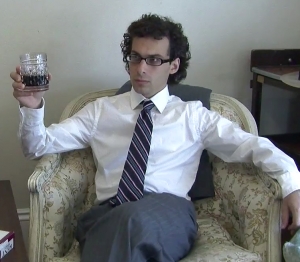 by Anthony Scibelli
It has recently come to my attention that the White House website allows any US citizen to create a petition and (once enough signatures have been collected) that petition is brought before President Obama. I applaud the White House's decision to create this program and look forward to submitting my petitions in the future. As a sneak peak, here are the ten most immediate petitions that I have been toiling away creating.
1. Michael Nesmith has to attend my birthday party.
2. Wasabi will be upgraded from "condiment" to "side dish."
3. No Godzilla movie may take place on American soil unless I have final approval of the script.
4. All the women who have ever told me they have boyfriends must contact me and tell me if they were lying.
5. Steven Spielberg will direct a biopic about me that takes place in real time.
6. All public restrooms must be cleaned every hour on the hour.
7. If I go to a magic show, the magician has to explain to me how he does all his tricks, but to no one else.
8. Character actor Dick Miller will follow me around, playing the role of "minor characters" in my life. (ie. taxi driver, convenience store clerk, high school teacher).

9. If I follow you on Twitter, you must follow me back.
10. If one of my petitions is passed, all the others must be as well. Along with any future petitions that I haven't thought up yet.