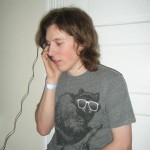 Welcome to another edition of Dick Picks, the only online NFL gambling column classified as a hate group by the Southern Poverty Law Center.
That time of year is upon us. It's the time when the days get short, the nights get cold, and Seasonal Affective Disorder kicks in and turns half of the people in New England into ungodly miserable pricks. And that's mostly the half that weren't miserable pricks to begin with.
So who's ready for the holidays?! As soon as you become an adult, the holidays turn to shit and the people who don't believe this are the delusional idiots who put up Christmas lights as soon as Halloween ends and go caroling with their neighbors because they can't get hard anymore and they don't even care because they stopped being attracted to their wife years ago and this arrangement works out best for everyone involved.
And family! I don't know about all of your families, but in mine the holidays seem like a time when everybody gets together to forget about their problems and focus on everybody else's. I'm getting ready for countless questions about my divorce, my lack of career success, and my brief stay in a mental institution. But you never know, I could get lucky this year and be killed by a drunk driver on the way to Thanksgiving dinner. Sometimes everything just goes your way, you know?
Anyway, what were we talking about? Football? Fuuuuuck. Last week's games were at least a slight improvement over what we had been seeing, even though two of the biggest games were decided by some questionable officiating. We even have a team in the NFC East that's above .500! Way to go you guys! Playoff pictures are coming into shape, fantasy leagues are starting to wrap up, and Al Michaels is openly stating his distaste for poor people on national television. We're getting there you guys, we've almost made it.
On to the picks! Last week's picks went an astonishingly mediocre 6-6-3. Home team is in caps.
New Orleans -9 vs. ATLANTA
Atlanta has officially thrown in the towel for 2013, and now that they're a fluke Jacksonville win away from potentially being in position to draft Jadaveon Clowney, why even show up for this one? Not that the losing has been intentional, but when you're letting Geno Smith and Mike Glennon walk all over you, maybe you start thinking about the benefits of getting a defensive playmaker versus picking up a couple of meaningless victories for the sake of pride. Anyway, Mike Glennon hung 41 points on this defense so we'll say Drew Brees is good for an even 1200. Which is approximately the number of middle aged tits Rob Ryan has motorboated. BUT HE AIN'T COMPLAININ'! *wolf howl, but not like the ominous far off in the distance one… you know the one… the sex one*
DETROIT -9 vs. Tampa Bay
For two straight weeks Detroit has fucked me over spectacularly, and yet I continue to roll with them because I am bad at learning lessons and I have a hard on for Calvin Johnson. This is a lot of points to be giving a Tampa Bay team that hasn't played a bad game in nearly a month, but when a Greg Schiano-coached team that hasn't had a bad game in a month you bet on that shoe to drop. I feel bad for Tampa fans, because Mike Glennon might be playing them out of drafting a quarterback this year which would be a horrible mistake and a hilarious turn of events. Three more years of Greg Schiano and Mike Glennon? Sign me up and let's see if the whole team doesn't end up with Ebola by the end of that run. "I could teach this monkey to run an offense better than you fuckers!" "Coach the monkey is biting everyone." "THOSE ARE WINNER BITES!"
Jacksonville +10 vs. HOUSTON
This shows how little respect the betting world has for the Jaguars. They're getting double digits against a 2-8 division rival. Also Houston is 1-8-1 against the spread this season. 1-8-1! And they're expected to cover ten points? Fuck that! Also, in case you haven't noticed, I have picked against Houston every single week because this is just a thing I do now. Do not watch this game if you are operating heavy machinery or are pregnant, mostly if you're pregnant because you might end up getting the idea of naming your kid something awful like Case or Brooks or Chad for fuck's sake. Fun Fact: Case Keenum's first name is actually short for Briefcase, which is ironic because brief is another way to say short. I'm very drunk at the moment.
Minnesota +5 vs. GREEN BAY
When I saw this line I had to make sure Aaron Rodgers wasn't playing, and when I read that he was not, I loudly said "What the fuck?" I don't know how Scott Tolzien could be giving more than a field goal to anybody, even a team as bad as the Vikings. This could have all the makings of one of the worst games of the season, and I say that having just written a paragraph about a game where a 2-8 team is favored by ten points. I have a lot of friends who are Vikings or Packers fans, and to them I say: watch something else. Seriously though just don't turn this game on. Your life will be significantly better for it.
KANSAS CITY -4.5 vs. San Diego
Ugh this line feels perfect, and I'm going to hate that extra .5 point. San Diego just looked really awful against Miami's defense, which isn't nearly as accomplished as the Chiefs. Also playing at Arrowhead doesn't help their chances. It's KC's offense that leaves me hesitant because what happens when they run into a situation like on Sunday where  Alex "Just Good Enough" Smith isn't good enough? Are they expecting the defense and special teams to score every game? Are they expecting Alex Smith to finally find chemistry with his receivers that hasn't really been there all year? Are they expecting Andy Reid to win the pie eating contest to save the Rec Center? You're our last hope Andy Reid! I bet if Andy Reid entered a pie eating contest he wouldn't win. Sure, he could eat all the pies, but Andy Reid likes to savor the pie. Andy Reid eats at Andy Reid's pace.
Carolina -4 vs. MIAMI
Okay so as a Patriots fan let me address this now. Was Carolina lucky to beat the Pats on Monday night? No. They played better and made fewer mistakes. Was there a penalty in the endzone on the final play of the game? Yes, there was. I'm not getting bitter here, but having played two contact sports for my entire childhood  through the end of high school, and being the type of player who would use every advantage he was given, my mantra was always "If the ref doesn't call it, it isn't a penalty." The problem with what happened on Monday, is that the official DID call it. He called a penalty because he saw an infraction. Then everyone huddled together and decided that it wasn't a penalty because they were sick of that shit and wanted to go home? I don't know. At the very least there was illegal contact, but as I said about the Jets loss, if a game comes down to one play you didn't play well enough to win. Carolina on the other hand, looked impressive again. Miami is currently in the second AFC wildcard spot, which is cute because their quarterback is still Ryan Tannehill and their fanbase is still made up of people who think that Tannehill is the mountain they ascend when they die and can be as buff and bronzed as they desire. Look, I told you guys I was drunk.
Pittsburgh +2.5 vs. CLEVELAND
Holy shit I already dubbed two games this week the potential "Worst Game of the Year" and didn't even realize that Pittsburgh was playing Cleveland?! If this game were happening in a vacuum I would be very excited because that would mean there would be no air for the players to breathe and they would all die so let's all root for that to happen.
Chicago +1 vs. ST LOUIS
Chicago is a team still playing for their playoff lives, and the Rams are a team playing for, I don't know, commemorative hats? With Detroit playing The Wreck of The Edmund Fitzgerald this week the Bears can't afford to lose this one, and the Rams can't afford to pay enough people to fill their ghost town stadium, so I'm going with Chicago here. On a side note, Brandon Marshall is my favorite player in the NFL because he is mentally ill and so am I and I feel a unique kinship with a man who is willing to admit his brain has been destroyed before he left the game of football. I hope Brandon Marshall at one point or another enters a game with a rainbow wig glued to his helmet and nobody bothers to ask him what;s going on because they're all too scared.
BALTIMORE -3.5 vs NY Jets
I may be damning myself by picking against the Jets "every other week" dominance, but they've been shit on the road all season and maybe at some point Baltimore's offense will decide that points are a good thing and should be scored whenever possible. I mean, really, look at the slate this week. How fucking garbage are all of these games? "IT'S GENO SMITH! IT'S JOE FLACCO! IT'S THE PAPA GINO'S EXTRA BREADSTICKS WITH ANY ORDER OF A ONE TOPPING PIZZA BOWL ON CBS!" This will be an awful 30-16 game and I just hope it's in Baltimore's favor.
OAKLAND -1 vs Tennessee
Are you fucking kidding me with this? We get Houston/Jacksonville, Green Bay/Minnesota, St. Louis/Chicago, Pittsburgh/FUCKING CLEVELAND, and I still scroll down Oakland/Tennessee? How do you even bet this game? "Well usually Oakland is bad, but usually Tennessee is REALLY BAD." I don't even fucking know, I'm just betting on the team with the handsomest uniforms because this game shouldn't even have to exist.
Indianapolis +2.5 vs. ARIZONA
FINALLY A GAME I HAVE AN OPINION ON! I love Indy in this game mainly because they've been playing below their talent level, which I don't see continuing, and I expect them to run the ball really well. This will confuse the Arizona secondary (which is kind of awesome by the way) and keep the Colts on the field long enough to grind out a 3-4 point win.  I also can't buy Arizona as a playoff team mostly because their quarterback is Carson Palmer and I KNOW Carson Palmer. You're not winning anything with Carson Palmer. Larry Fitzgerald could murder Carson Palmer and his family wouldn't even win the wrongful death lawsuit.
Dallas +2.5 vs. NY GIANTS
Aww Christ. This is like flipping a coin and trying to decide which quarterback will make the most disastrous mistake. I'm getting really annoyed that in the year when I finally thought I could count out the Giants their division is such a hellacious cauldron of suck that we're still hearing "Don't count out the Giants" stories on every goddamned NFL themed show. The Giants are the Jason Vorhees of the NFL only one time Jason actually went to New York (haha your team is from New Jersey, suck it.) Well I'm ready to count out the Giants. Fuck you Eli Manning.
Denver -2.5 vs. NEW ENGLAND
I made the mistake earlier this year of picking against New England, at home, coming off a loss, and I regretted it. This time I will not. The Pats don't have the offensive talent to out-score Denver, and they don't have the defensive talent to stop them. If Belichick can somehow come up with a scheme that holds the Broncos under 30 points it would be a minor miracle. With the horrible horrible horrible early games happening this week, everyone is getting really excited for this matchup and hoping Brady and Manning will deliver another classic. They won't. It will be a blowout and I will have blacked out by half-time and have to avoid sports media for an entire week.
San Francisco -3 vs. WASHINGTON
Holy shit if you thought the Patriots got screwed last week then you did not see the 49ers game. Ahmad Brooks got called for roughing the passer because he had the nerve to tackle Drew Brees in an attempt to win a football game. Now, I can sort of kind of understand calling it on the field. It was a bang-bang play and refs get a little trigger happy on hits on the quarterback that are even close to the head.
Terrible call, but I understand how it can be made. HOWEVER, the NFL then chose to FINE Brooks for making a legal hit in a football game because they didn't want to admit that the refs fucked up and cost the Niners a game. That is Roger Goodell swinging his dick like a goddamned Kentucky Derby winning stallion. He seriously runs this league like a mafia boss. He will take your protection money, then break your legs and burn your store down, then tell you that he wants more money. The Niners are going to be all fired up, and the opposite of fired up is going to be the Washington Lynch Mob, because apparently Bobby Griffiths Jr. is an arrogant brat and a terrible leader. Which you wouldn't have guessed from all the statements he makes about how everything is everyone's fault but his.
Anyway, if San Fran somehow misses the playoffs by one game I hope Jim Harbaugh arranges to have Roger Goodell murdered at a toll booth.
LAST WEEK: 6-6-3
SEASON TOTAL:

67-70-9