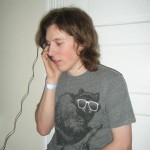 Welcome to another edition of Dick Picks, the only online NFL gambling column that asks the tough questions like "If Peter Pan was a 12 year old boy forever did he eternally have just like three weird pubes that he didn't know what to do with?"
A lot has happened since my last column. I couldn't submit one last week because weather issues and moving to a new apartment limited my internet access to my phone, and I can't type on an iPhone for the life of me. My phone has had to autocorrect "kike" to "like" so many times that it probably thinks I am writing a sequel to "Mein Kampf."
Since we last spoke, six coaches have been fired, somebody decided it was a good idea to guarantee Jay Cutler $54 million, and we had a weekend where 75% of the games were not only watchable but pretty damn exciting. TY Hilton turned into 1995 Jerry Rice, Rob Ryan's defense pounded the Eagles like a tequila shot at Senor Frog's,
Green Bay lost their 100th straight home playoff game in Arctic temperatures because Rick Flair willed it to be so, and Philip Rivers' bolo tie ended the Civil Rights movement.
That's not to say there wasn't a lot of ugly in the first round of these playoffs as well.  The Chiefs choked away a 28 point lead, second largest in playoff history. While this seems like a loss that would haunt a team for an entire offseason, that shouldn't be the case since 60% of the team was concussed during the game and will only remember the first half. Andy Dalton worked his playoff record to an impressive 0-3 with one touchdown and six interceptions, proving that Philip Rivers has the superior Jesus. Green Bay's offense went backwards or didn't gain yardage on 5 of 9 possessions leading to even more gay rumors about Aaron Rodgers because as one unnamed source put it "he just looked like he was thinking about dicks out there."
I tweeted out my picks last week, which went 3-1, and would have gone 4-0 if Andy Reid hadn't gotten stuck in line for a sausage for most of the second half on Saturday. So what's in store for this week? Well, we've got the seven best teams in the NFL plus the San Diego Chargers going head to head, so hopefully we get another week of solid games. Also expect constant quarterback fluffing from every team of announcers except for when Cam Newton is involved because he is the blackest guy left and therefore the least "darling" of the eight.  My regular season picks went 113-112-11, and last week's went 3-1. On to this week's picks, and as always the home team is in caps.
New Orleans +8 vs. SEATTLE
New Orleans finally won a decent road game last week, and despite playing horribly the last two times they've been to Seattle I don't see this game being decided by any more than a touchdown. Also everybody is just assuming that Seattle will use their home field advantage to roll over the rest of the NFC without taking into account the fact that football is hard and nothing can be taken for granted. Maybe Russell Wilson's "aw shucks" pluckiness will inspire Seattle to victory, but you have to figure at least one of these weeks Drew Brees won't play like ass outside of a dome and eight points is a lot of points to be giving Drew Brees.
I'm pretty upset that this game won't be broadcast on NBC, not only because we'll probably be stuck with Claymation gnome Kenny Albert calling the game, but also because that means Mike Mayock won't be calling it, and that's a shame because "Saints," "Seahawks," "Brees," and "Russell Wilson" wouldn't give his lisp anywhere to hide. I was watching the KC/Indy game last week with my brother and my mom, both of whom insisted that Mayock didn't have a lisp and I was making it up.
So now, not only is his lisp driving me insane, but the fact that I'm being accused of being insane for suggesting that he had one is driving me doubly insane. Top that off with KC blowing a 28 point lead when I just needed them to win, and I'm pretty sure everyone in that room should feel lucky that they escaped with their lives. It even got to the point where I had to google it to make sure I actually wasn't crazy and the first thing that comes up when you type in Mike Mayock is "did you mean 'Mike Mayock lisp?'" which made me feel better, then immediately worse because that can't be fun for Mike Mayock. But then again he gets to be on television and probably makes a lot of money and I bet every week he just walks into the bank and is like "Hi I'm televissshion's Mike Mayock and I'd like to withdraw fifty thoussshand dollarsssh." And then he hits the strip club because cash money ain't got no speech impediment.
NEW ENGLAND -7 vs. Indianapolis
This was a very tough game for me to pick, but Indy's defense giving up 44 points to a Chiefs team without Jamal Charles didn't inspire much confidence. I'm not sure the Pats defense will fare much better without Brandon Spikes aggressively trying to injure opposing players, but I'll give the edge in experience to New England.
The most interesting matchup will be Bill Belichick vs. Andrew Luck, as everybody makes a big deal about Belichick messing with young QBs heads even though he has managed to lose home playoff games to Joe Flacco (twice, almost three times) and Mark Sanchez in recent years.
The fact of the matter is that Luck could probably run for 200 yards against this defense if he wanted to, so nobody tell him how bad New England's d-line is or how slow and confused their linebackers are. Everybody made a big deal out of the Colts signing Deion Branch this week, but I wouldn't put it past him to be performing internal sabotage on Belichick's behalf. Aside from Wes Welker, everyone who leaves the Pats organization seems to have some sort of Stockholm syndrome associated with Belichick where they stay loyal to him beyond any scope of reason.
Guys like Tedy Bruschi, Rodney Harrison, and Randy Moss will regularly express their adoration of Belichick without being prompted. He seems to have the ability to brainwash former players into walking through fire for him. Are we sure that Belichick didn't convince Aaron Hernandez to murder those people? Branch as a double agent would make perfect sense. I can see him in the locker room right now, giving Darius Butler a pep talk. "Just play your game. Trust your instincts." He would tell him, that sneaky bastard.
San Francisco pk vs. CAROLINA
I'm still rolling with the Niners as my Super Bowl pick, and even though the Packers were banged up it was still impressive to go into Green Bay and get that win this past weekend. I'm less than confident in the Panthers, even after their impressive regular season. Like I said before, I think San Fran is clicking and getting their key players back at the right time, and I would not put it past Ron Rivera to trick us into thinking he is a competent coach for 75% of a season and then waiting until the playoffs to take a giant shit on the field.
This is one of those weird match-ups where the bye week (or lack thereof) could really work against its intended purpose. Carolina had a decent rhythm going to end the season, which is now being disrupted, and the 49ers got another week to build chemistry, get their returning players into game shape, and test their fortitude against a tough team in a tough environment. I just feel like San Francisco is rolling downhill at this point and has every opportunity to catch the Panthers flat-footed. I really would love to see this happen, because watching a tattooed criminal thug like Colin Kaepernick come into Jerry Richardson's stadium and trounce his team would be fantastic. Richardson famously banned Cam Newton from getting tattoos, probably because he saw that episode of the X-Files where a guy gets divorced and loses everything so he gets a tattoo that comes to life (voiced by Academy Award Winning Actress Jodie Foster!) and the tattoo makes him start committing crimes and having sex with Gillian Anderson and the only thing Jerry Richardson hates more than crime is poor people who get divorced and fornicate with government employees.
DENVER -9 vs. San Diego
I really, really want to believe that Philip Rivers can go into Mile High for the second time this season and beat the Broncos again on their home field. If that happened I would be thrilled… but it won't. It's somewhat interesting, though I guess not all that surprising, that the other three teams left in the AFC playoffs account for all of the Broncos' losses this season. This doesn't mean much necessarily, as you would expect Denver's losses to be to good teams, and you would expect good teams to make it deep into the playoffs.
However, this feels significant in Denver's case because it is almost universally agreed that Denver is a more talented team than San Diego, New England, or Indianapolis. That would mean in order for Denver NOT to make it to the Super Bowl, one of these teams would have to beat the same "superior-on-paper" team twice in one season, which in the NFL is ridiculously fucking hard. I'm not saying it can't be done, but I am betting that it won't be. Sure, Philip Rivers has the power of Christ and the wardrobe of a Nevada cathouse proprietor on his side, but that isn't going to stand up Denver's offense.
As much pleasure as I get from imagining Peyton going one-and-done again and finding the largest bus available to throw his teammates under for old-time's sake, I think Denver takes this in a rout. There will be no shortage of grittiness out on the field on Sunday, as Wes Welker and Danny Woodhead will surely bring their lunch pails and high football IQs and scrappiness and other euphemisms for "white guy skills" to the stadium. Welker's brain might be pudding at this point, but Goodell can always blame that on his hair restoration treatments. "The man shot LASERS into his HEAD! Surely that must have done more damage than years of blunt force trauma. From now on any and all hair will result in a $50,000 fine unless that hair belongs to Andy Dalton because MAN IS THAT KID HANDSOME! We care about the safety of our players!" *quickly hides copy art for UNDERWATER BOWL 2024 underneath medical report titled "NFL SPONSORED STUDY:  Air No Longer Necessary For Survival"
SEASON TOTAL: 113-112-11
PLAYOFF TOTAL: 3-1