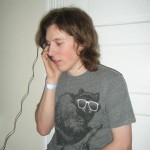 Welcome to another edition of Dick Picks, the only online NFL gambling column that transmits coded government secrets to the North Koreans.
We've finally come to the last week of the NFL's regular season, and I would like to congratulate anyone who has gotten this far without sustaining a concussion or tearing an ACL. This year is pretty unique, as virtually every playoff contender aside from Kansas City has something to play for in the final week, so there will be very little talk of sitting starters and taking it easy. This might change for some later games depending on how the early games play out, but for now it's looking like we're in for a full slate of legitimate football, which is pretty rare for week 17. Most of this has to do with the fact that every team has sucked for at least a brief stretch of the season, wreaking havoc on the gambling community and making me look like an asshole more often than not. The important thing is, we all made it through this together, and when the playoffs start next week we can hang out hats on the fact that it made us all better people unless you misinterpreted the messages in my columns and they subliminally made you shoot a famous rock star, which has already happened twice.
I will try to give the 2013 NFL season a proper eulogy in next week's column, so for now I will just try to get you all excited for the final week of regular season football by reminding some of you that you won't get to see your favorite team play again until next September. If you're one of these people, treat this week like the goddamned Super Bowl because after Sunday you will be wandering a desolate hell-scape feeling as if your god has abandoned you until the draft at the earliest. Oh yeah, Merry Christmas.
On to the picks: Last week's picks went 8-7, and as always, the home team is in caps.
(Note: Fuck Aaron Rodgers, again.)
Carolina -6 vs. ATLANTA
Surprisingly, Carolina still has a shot at the number one seed in the NFC after beating the Saints last week. They'd need a lot of help, as they would first need to beat Atlanta, and then have San Francisco and St. Louis win, but mathematically it is… holy shit I'm bored. Are you guys bored? Goddamn the NFL playoff scenarios feel like the fucking SATs at this point. Just tell me who the fuck is playing who when you get the chance. I get a big enough headache from the BCS that I don't need the NFL throwing probabilities and likely scenarios at me too. This is football, not math! *realizes that the entirety of the game is based on math, probability, and statistics* Aw fuck.
TENNESSEE -7 vs. Houston
This is Houston's last chance to not cover a spread this season and I don't expect Wade Phillips to disappoint us. Last week was fun, because they started Matt Schaub and we got to see the replay of him getting part of his ear ripped off like a hundred times. When there's a rookie under center next season that play will probably end up as Matt Schaub's legacy, and to be honest he could have done a lot worse. "Hey dad, is it true that you once had interceptions returned for touchdowns in four consec-" "HEY DID I EVER TELL YOU ABOUT THAT TIME I LOST PART OF MY EAR?!"
PITTSBURGH -7 vs. Cleveland
Jesus Christ these teams play twice every year, don't they? Pittsburgh can actually still make the playoffs, which shows you exactly how atrocious this season has been. If you want to get really technical, Cleveland can also still make the playoffs if enough planes crash and at least one serious Ebola outbreak occurs. On a related not, the movie "Outbreak" was just released in Cleveland because everything in Cleveland is 1995.
Washington +3.5 vs. NY GIANTS
This might be the last game for both of these coaches involved, as Mike Shanahan could be fired at season's end for his handling of Bobby Griffiths Jr., and Tom Coughlin could be accidentally buried beneath a pyramid before Sunday even gets here. Eli Manning has been so incompetent this year that even his job isn't safe entering 2014. I think he gets the benefit of the doubt next year, with the caveat of a short leash, which should bring back fond memories of his and Mrs. Manning's childhood trips to the mall.
Baltimore +6 vs. CINCINNATI
These two teams couldn't have played more differently last Sunday. Baltimore looked like they forgot they had a football game to play against New England, and Cincy looked like they were scoring touchdowns by accident by the second half against Minnesota. This week I think things regress to the mean and these two teams will play another tightly contested clusterfuck of a game, much like their last meeting where each team turned the ball over roughly 87 times and a last minute Hail Mary sent the game to OT. This may also be a preview of a divisional round playoff matchup, so feel the excitement! *puts on a pair of purple camouflage pants, sneaks around Prince's house*
Jacksonville +11.5 vs. INDIANAPOLIS
Jacksonville is still being undervalued in my opinion as they have proven over the past few weeks that they will play hard through the season's end. Indy could still conceivably get a first round bye so they won't sleep through this one, but that extra point and a half sways me to the Jags. The Jaguars have actually made an impressive leap from "worst thing ever to be on a football field" to "almost a real football team" over the past few months. Now if they could just find a quarterback, get out of Jacksonville, and not look so fucking stupid all the time, they might be able to turn this thing around completely.
Philadelphia -6 vs. DALLAS
Tony Romo might not not play in this one, so STAY TUNED. A source was quick to report that Romo was out for the season with a herniated disk until another source looked at a calendar and realized the Cowboys still had one game left. Either way after what Philly's offense did to Chicago last week, I can't expect the Cowboys' terrible defense to fare much better. The real surprise in this game will be that the NFC East will be sending a team to the playoffs with a winning record, possibly even with double digit wins! This was almost inconceivable through the first seven weeks of the season, so take a bow NFC East! You were only ALMOST as shitty as everyone thought you would be.
MIAMI -6 vs. NY Jets
The Jets won last week, so this week they will lose by 30 points. I don't make the rules.
Detroit +3 vs. MINNESOTA
Oh boy how the Lions have fallen. Getting points against a four win team after being the favorite to take the division a month ago must really sting. Adrian Peterson and Calvin Johnson may both miss this game, so for the casual fan this immediately becomes unwatchable. On the bright side, nobody will probably die on the field, so there's that.
NEW ENGLAND -8.5 vs. Buffalo
I couldn't have called last week's Pats game more inaccurately, so let me be wrong again by picking them to cover more than a touchdown against a sneaky good Buffalo defense. This game is going to come down to keeping Tom Brady off the turf, as the Bills lead the league in sacks. Buffalo doesn't know who is starting at quarterback yet, and I'm not entirely sure it matters as they'll probably just run the ball against the Pats' horrible front seven in an effort to get the hell out of there as quickly as possible because they have to be as sick of themselves as we are of them.
NEW ORLEANS -12.5 vs. Tampa Bay
New Orleans could either get a first round bye or miss the playoffs entirely which makes perfect sense if you're some kind of astronaut, but if you're like me and you've been banned from outer space due to your controversial views on Tibet (they should change their name to TiBEST! to ramp up tourism) then you have a hard time understanding how this is possible. Well, losing to the Jets and Rams is a big part of it. If they can't blow out Tampa at home, they might be in serious trouble having to play a road game in the playoffs.
OAKLAND +11.5 vs. Denver
I expect a more conservative game out of the Broncos now that Peyton got his precious record back, so I think this game will be a little closer than the spread. Terrelle Pryor is back everybody! And his agent has already called the team out for playing him this week! Let's all watch as he suffers another concussion and then see if we can convince him that he's actually Jamarcus Russell. That could be fun.
San Francisco -1 vs. ARIZONA
This will be a real test for my current Super Bowl favorites, as Arizona has looked great at home and is coming off a huge win at Seattle. Will there be defense in this game? OH YES! Will Jim Harbaugh be visibly agitated? YOU BET! Can either of these quarterbacks be trusted to put up more than 17 points on Sunday? PROBABLY NOT! Take the under in this one.
SAN DIEGO -9.5 vs. Kansas City
And now we get to the only playoff team who will be comfortable resting their starters and preparing for next week. If Jamaal Charles touches the ball in this game even once, expect him to tear his ACL and then watch the people of Kansas City stuff an apple in Andy Reid's mouth and roast him on a spit. Phillip Rivers has vowed to win this game for all of the straight families who had to sit around and watch uppity gays celebrate the Lord Infant Baby Jesus' birthday as if they weren't an affront to everything he stood for as an ignorant hate-mongering bastard child born in a shed to a couple of Jews.
SEATTLE -10.5 vs. St. Louis
Seattle's home mystique was finally broken despite Carson Palmer's best efforts to keep their streak alive. They need a big victory to seal the top seed and to let the rest of the league know it was just a fluke and they should all still be scared of having to play in Seattle in January. The Rams have the talent at end and linebacker to keep Russell Wilson in the pocket, and not let him hurt them with his feet, but they don't have the offensive talent to play from behind if the Seahawks score early. I think the Seahawks lock up the number one seed and then go back to their lofts at the artist's collective and talk about how they waited until the last day to clinch because doing so beforehand would have been too "bourgeois."
LAST WEEK: 8-7

*

maybe just like four drummers drumming because twelve seems excessive

*
SEASON TOTAL: 106-104-11