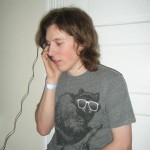 Welcome to another edition of Dick Picks, the only online NFL gambling column that will buy cigarettes and beer for your idiot little brother and his friends.
Last week was one of the more insane weeks of football I've seen in a while. The Ravens/Vikings, Pats/Browns, and Steelers/Dolphins finishes alone were ridiculous enough, but throw in a game where 54 points were scored without any field goals or PATs, the terrible weather, and more return touchdowns than I can recall in a single day, and you end up with one of the most beautiful disasters the NFL has produced in recent memory. This past Sunday is going to be remembered mostly for the highlights it produced, which is for the best, because the games were not played well by any stretch.
I know I've been down on the quality of play in the NFL all season, and this seems nitpicky after Sunday, but would it kill these teams to play a game that's entertaining for more than two and a half out of sixty minutes? This isn't baseball for Christ's sake. There are standards. I don't expect the craziness to stop this week, as we there are nine road favorites, which is great because I hate winning money. Thankfully the playoffs are in sight, as we have basically all but three playoff spots wrapped up, and only three weeks left of this nonsense until the games (hopefully) start looking more like organized football.
Last week's picks went 7-8, proving if nothing else that I will always be a shade worse than mediocre at everything I do. On to this week's games, and as always the home team is in caps.
(Note: There is no line on the Green Bay/Dallas game because once again the Packers would like to wait until the last possible moment before disappointing the world and telling them that Matt Flynn will be starting the game.)

San Diego +10 vs. DENVER
Peyton Manning is almost certainly going to break the record for most touchdown passes in a season, which is annoying because I hate his stupid face. Speaking of stupid faces, Philip Rivers always looks like a wrestling heel who can't believe his opponent just kicked out after a neckbreaker. I like the Chargers to cover if only because this will probably be the last game of the season that Denver doesn't win by 30 points. I just hope this game has a lot of interceptions so we can see repeated cuts to these idiot QBs standing on the sidelines looking like they just walked in on their daughter getting fucked.
Washington +6 vs. ATLANTA
We believe in Kirk Cousins! Not really, but the Falcons lost to Matt Flynn last week so I don't think I'll be trusting them to cover six points. Also with Bobby Griffiths Jr. out, Mike Shanahan may actually feel the need to coach a decent football game so he can run around shouting "See?! It wasn't my fault! I'm the offensive genius! Doesn't anybody remember John Elway???"
San Francisco -5 vs. TAMPA BAY
I was planning on taking the points here because San Fran is primed for a let-down after their biggest win of the season last week, and with these two defenses involved this game could be an ugly mess. However, Kaepernick gets another game with a mostly intact receiving corps, so that could finally give this offense some life. Remember how shitty Joe Flacco and Baltimore's offense looked last year around this time? Well, yeah about as shitty as they look this year at this time, BUT STILL! They ended up finding a rhythm and making the Super Bowl, and the Niners have the talent to do the same thing. Let's see if that shows up on Sunday because if it doesn't I will completely write them off as frauds, which will almost guarantee them a Super Bowl victory.
TENNESSEE +2.5 vs. Arizona
No reason in particular for this pick. Just a hunch. *prepares to shout "More like Ryan SHITZpatrick!" at the television repeatedly and at an inappropriate volume*
New Orleans -5.5 vs. ST. LOUIS
This is going to be an interesting offseason for the Rams, as they are in line to have two top ten draft picks, and will return the core of a young defense that has some serious potential.
The biggest question mark is Sam Bradford. Bradford has looked anywhere from atrocious to adequate while struggling with injuries throughout a majority of his career. However, he is also the last number one pick to be making outrageous money before the rookie wage scale kicked in, and cutting him would require them to take a pretty huge cap hit. Couple that with the general uncertainty about the quarterbacks in this year's draft, and the deck is stacked against the Rams to make a terrible and hilarious mistake. Not that anyone in St. Louis will care, as they'll be too busy making super original "Wacha Wacha Wacha" signs for their stupid baseball team.
Seattle -7 vs. NY GIANTS
This is a game Seattle is going to need if they want to avoid the Superdome in January. The weather in Jersey is going to be frigid and this will probably be the jumping off point for complaints about having to play the Super Bowl here in February. I think it's great that everyone already freaked out about the massive storm predicted by the Farmer's Almanac for Super Bowl weekend, because really outdated books have been doing an excellent job of predicting the weather for centuries. Ask all of those people in Japan that avoided that horrible earthquake, or the people of New York who used the magic book to save themselves from Superstorm Sandy. People are idiots. *continues to literally poison self with toxic chemicals while losing all of my money on football games*

Chicago -1.5 vs. CLEVELAND
Good, another road favorite. I love it this is great I'm not grinding my teeth into dust at all. This is one of those "Oh what the fuck" games where I'm supposed to pretend I know whether or not Jay Cutler coming back is a good thing or whether Cleveland's near victory over New England meant anything. Well guess what kids: nothing means anything and we're all going to die and those of us without the foresight to have our corpses burned will rise again on the day of reckoning only to experience death for a second time. But until then there's at least a lot of good TV shows to catch up on.
INDIANAPOLIS -6 vs. Houston
AHAHAHAHAHAHAHAHAHAHAHA WADE PHILLIPS AHAHAHAHAHAHAHAHAHAHAHAHAHAHAHAHA Stop. Just stop it right now.
JACKSONVILLE +2 vs. Buffalo
With the way Jacksonville has been playing over the past few weeks I'm surprised they didn't get the benefit of the doubt as a home favorite against a sagging Bills team. I know I've talked about how sad it must be to be a Bills fan several times before, but let me put this in even more depressing perspective for you: The best thing to happen to the Buffalo Bills in the past decade was Kevin Everett walking again after being paralyzed. That's not even a joke. That is the most miserable fact I've ever had to type. For something inspiring and uplifting to happen to this organization, one of their players had to suffer one of the most brutal injuries in all of sports. Being a Bills fan must be like watching your dog get put to sleep every Sunday.
New England -2.5 vs. MIAMI
I went back and forth on this game too many times before finally settling on the homer pick even though I KNOW New England could easily go down to Florida and lose this game by 17. Brady has had some of his worst performances in Miami, and being without Gronk again means we will really get to see if this offense learned anything from the first six weeks of the season. They need this game to keep pace for a bye in the playoffs, and a possible one seed if Denver miraculously loses again. I think they can manage to win this one by a field goal.
The Gronkowski injury was brutal, but taking away hits to the legs is not the answer. It can't happen. Even taking away hits to the head probably isn't doing as much for concussions as people think, since most damage is caused by repeated short burst contact in the trenches or coming down hard on the turf or a body part on a tackle. If the NFL takes away tackling below the legs, then you don't even have football anymore. I know proper form is to tackle at the waist, wrap up, and drive back, but really with guys this big, strong, and fast how often is a defender going to get that opportunity? Maybe just give the defenders mace? It's non-lethal, the cops seem to enjoy using it, and it's a great way to stop a large attacker in his tracks. Plus I think it would be funnier to watch two teammates stop and accidentally mace each other than whiff on a tackle and run into each other. This idea may have some legs. GET ME GOODELL ON LINE ONE!
MINNESOTA +4.5 vs. Philadelphia
Yes Adrian Peterson is injured, and yes Philadelphia has looked great since Nick Foles turned into Drew-Brees-Without-The-Shit-On-His-Face, but the Vikings have also been keeping games close recently and I'm going to bank on that trend to continue. It's pretty amazing the lengths that Dallas went to in blowing their division lead. They seemed like a lock and now it's probably going to come down to them needing to win out, including beating the Eagles in the last game of the season. But don't worry Cowboys fans! Tony Romo and Jason Garrett will be back to do it all again next year!
CAROLINA -11 vs. NY Jets
Well the Jets won last week, so they're due to lose this week. And horribly! Carolina really didn't show much fight in New Orleans, but I knew they had an awful game like that in them. Are they still contenders? Well, in this fucked up season, yes, but I wouldn't bet my house on them winning a road playoff game. I also find it hilarious that Rex Ryan probably coached well enough to save his job, but he's going to be saddled with Geno Smith for at least another season and that will probably lead to his eventual firing. The best quarterback the Jets have had in forever was in town long enough to text a picture of his dick to a reporter and then quit the team. My dream is that the Cowboys finally give up on Romo and he lands with the Jets, giving them enough hope that they've turned things around only to blow season after season in spectacular fashion. This is all I want for every Christmas.
Kansas City -3.5 vs. OAKLAND
Somebody sent me a link this week to a website full of pictures of walruses that look like Andy Reid and all I could picture was Andy running full speed into an Alpha Male walrus like ten times until finally running him off and then spending the rest of his days drowning in fish and sweet sweet walrus pussy. Yes I see a therapist.
PITTSBURGH +3 vs. Cincinnati
Ugh these two teams disgust me. I say Pittsburgh wins after Andy Dalton gets ejected for trying to suck all of the dicks. "No Andy! That's too many dicks! You'll be killed!"
Baltimore +6 vs. DETROIT
Fuck you Detroit; you have fooled me for the last time. Granted last game was played in about twenty inches of snow, but they should have locked this division up weeks ago and they keep finding impressive ways to NOT DO THAT. Now Aaron Rodgers may be making a comeback, and if that happens they will have run out of chances. Really, great job boys, you made your city proud. After all that damned town has been through, you couldn't even give them a division title when it was sitting in your fucking lap? Robocop would be so disappointed in you.
LAST WEEK:  7-8

*soft sobbing muffled by a running shower*


SEASON TOTAL:  88-92-11
Editors note:
Holy crap! Karski finally got us a real live bio! Check it here, for the good of the nation!