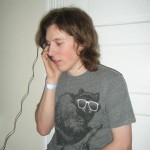 Welcome to the first edition of DICK PICKS, UnScene Comedy's weekly NFL gambling column. 
Why does a comedy website have a gambling column? Shut up is why. What makes me qualified to give gambling advice? You sure ask a lot of stupid questions for a hypothetical person on the internet. Anyway, here are my picks, and if you use them and lose money just remember: you're the shithead idiot who came to a comedy website for gambling advice. The home team is in capitals in case you don't understand how this whole thing works.  ONTO THE PICKS!
NEW ENGLAND  -11 vs Ny Jets
Full disclosure: I am a Patriots fan, and this season already terrifies me.  Between the offseason losses and injuries, Tom Brady will be leaned on harder than a lamppost outside of a high school where everyone is really cool and smokes cigarettes.  However, if the Pats can't cover 11 points at home against the Jets then they're in more trouble than a really cool high school student who gets caught smoking cigarettes on school property.  I was fully prepared to take the points until I watched clips of Geno Smith attempting to play something that resembled football.  Spoiler alert: he couldn't do it.
San Diego +7 vs PHILADELPHIA
What I learned from watching Monday night's games is that the Eagles are actually fun to watch and Phillip Rivers hates fun more than anyone who has ever lived.  The Chargers will at one point or another be winning this game by more than ten points but will end up losing by three, because they're just good enough to almost beat every team in the league, but just bad enough to lose to every team in the league.  After the game, Phillip Rivers will be really mad and go home and get his wife pregnant again.  That's Chargers football.
BALTIMORE -6 vs Cleveland
The Ravens were winning at halftime at Denver and then were blown out in hilarious fashion.  Brandon Weeden decided he liked throwing the ball to the players in the funny teal uniforms far more than the players in the depressing brown uniforms.  The Ravens are raising their Super Bowl banner, they're coming off a humiliating loss, and they're playing a division "rival." Expect the Browns to be shit-stomped, and expect Brandon Weeden to look confused and sad a lot while his teammates try to avoid him on the sidelines.
Tennessee +9.5 vs HOUSTON
Should Tennessee be considered good after upsetting the Steelers in Pittsburgh?  Christ no.  Should Houston be worried after their near loss in San Diego?  In this short-bus of a division, also no.  Why am I taking the points?  Because if I don't, Matt Schaub will do something that makes me wish I had.
INDIANAPOLIS -2.5 vs Miami
This is in a dead heat with Philly vs San Diego for this week's game with the greatest disparity between the represented cities.  I feel like if you sent a bunch of people from Indianapolis to Miami on a bus, as soon as they got off they would fall to their knees and immediately begin to weep, having never known that life could possess actual beauty.  Also the bathroom on that bus would be disgusting.  Why am I picking Indy?  Because Andrew Luck is the best player on either of these teams and he will have the ball in his hands more than anybody else, which is enough for me and should be enough for you, you ungrateful slob.
Carolina -3 vs BUFFALO
The Patriots couldn't beat Buffalo by more than 3 points at Buffalo.  Carolina lost at home, and their coach is still Mexican Lovie Smith.  My brain says take the points.  My heart says OH MY GOD CAM NEWTON!!!!  Also if Steve Smith doesn't catch a touchdown this week expect him to start indiscriminately punching teammates and bystanders.
ATLANTA -6 vs St. Louis
This game feels like free money to me.  Atlanta rarely loses at home, they are coming off a tough loss to a division rival, and Sam Bradford is secretly one of the worst five quarterbacks in the league.  Julio Jones is going to make sex all over St. Louis' secondary.
Washington +7 vs GREEN BAY
The easiest fix for the Redskins' name controversy is to just tell everyone that their mascot was actually Mike Shanahan all along and the guy on the helmets has been him this whole time.  I think Washington will be bad this year, somewhere in the neighborhood of 10 losses, but I also think Mike McCarthy will do enough stupid things to keep the Redskins in this game until the end.
KANSAS CITY -3 vs Dallas
Andy Reid looks like the Kool-Aid Man now and that's good enough for me.
CHICAGO -6 vs Minnesota
I think Adrian Peterson rushed for 2000 yards last year because Leslie Frazier told him that everyone on the opposing defense was gay and if they hugged him and wrestled him to the ground that would make him gay too.  Expect Chicago's defense to make Peterson and Christian Ponder very gay on Sunday.
TAMPA BAY +4 vs New Orleans
New Orleans looked impressive in beating the Falcons last week, mainly because their defense actually held a team to fewer than 600 yards and 30 points for the first time in two years.  Tampa Bay looked laughably bad and incredibly undisciplined in a loss to the Jets.  Why do I feel like the Buccaneers will win this game outright?  It could be because I've had a lot of brain injuries, or it could be because I've had a lot of brain injuries.
Detroit -1 vs ARIZONA
Detroit tried harder to lose a football game last week than any team I've seen in a while.  They still managed to win by ten points, even after having three touchdowns called back.  I think Jim Schwartz has been betting against his own team, but he's bad enough at coaching that they still pulled the game out despite his best efforts.  The Cardinals offensive line is one of the worst in the league, and Detroit's defensive line is one of the best.  I expect Carson Palmer to be carted off the field in several pieces and then it's once again Ryan Lindley's time to shine in Arizona.
Jacksonville +5.5 vs OAKLAND
Ugh gross. I'd rather watch John Goodman fuck.  Loser moves to Los Angeles.
NY GIANTS +4.5 vs Denver
Apparently two players on these teams are related somehow.  Anyway, this game is obnoxious enough already without having to choose a side, so I'd just bet the over and hope for a lot of pick sixes.  One bright spot: one of these teams has to lose! (Unless they tie, which would somehow be even better.)
SEATTLE -3 vs San Francisco
Colin Kaepernick versus Russell Wilson feels like one of those movie situations where the hot girl has to choose between the nice, wholesome boy next door who everyone knows is good for her, or the badass motorcycle-riding scoundrel who doesn't play by anybody's rules.  Of course she fucks the motorcycle guy because honestly who wouldn't?  Well guess what?  Today we're fucking the boy next door.
CINCINNATI -6.5 vs Pittsburgh
I honestly don't know who is going to make this game more unbearable to watch: Ben Roethlisberger or Jon Gruden.  Gruden has a hard on for basically every quarterback in the league, but he gets particularly turgid when he sees Big Ben stumble around in the pocket for eight minutes before taking a sack.  Also his brother coaches Andy Dalton so don't think he won't be slobbering all over his ginger cock as well.  The Bengals have a great defensive line, maybe the best in the league.  The Steelers' offensive line is made up of two large rocks, a snowman, and two Make-a-Wish kids.  We were so close to seeing Roethlisberger die on the field last year and we were cheated out of it, but maybe my dreams come true and it finally happens this week.
– by Rich Karski
@RichKarski on Twitter