I've known Rob Crean for nearly 15 years. I met him back when I was running severely mismanaging my first open mic at the age of 19. I remember going to a party at his house and asking if it was OK to have a beer even though I was underage. I remember sitting on a set of stairs with him at an Allston house party singing a song whose only lyrics were, "Shaman Bowl." He even gave me this hat: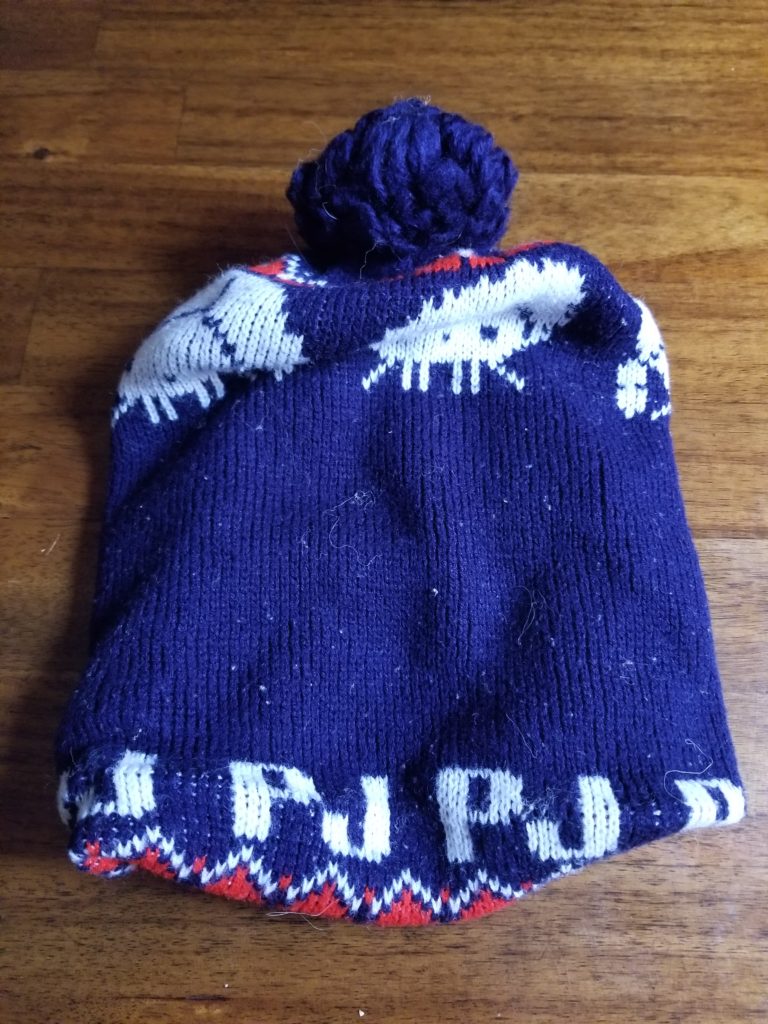 That's probably why, when I asked what transferring his shows over to digital was like, he doesn't feel the need to sugar coat his answer. "Very hard. The mic that I ran for 14 years used to get 60+ people every week, now I get between 10-15. Also I don't get paid anymore."
That sixty-plus number is not an exaggeration. The Anderson Comedy Open Mic was a marathon, often running from 9PM to as late as 2AM. Where lesser comedians would cap the mic and probably set up a lottery system, Rob simply put everyone onstage he possibly could, no matter how difficult that made his job. It was the kind of mic you would see local headliners, new talent, out of town features, drug addicts, pirates, or that one crazy guy you tried not to get cornered by. I spent countless hours in my 20s at that mic, and I always knew that if a joke landed there it was going to be a killer. In early 2019, Rob moved the mic from the Middle East to the 730 Tavern down the street, and from what I'd heard the new location kept the same standard of quality, quantity, and insanity of the original. Rob seems disappointed that his virtual mic isn't doing the same kind numbers; I would be relieved.
But the Anderson Mic wasn't the only show Rob was running when the shutdowns began. On Fridays he hosted the Gas at one of the greatest venues in Allston, Great Scott. It was a dingy little rock club that didn't seem like it would work well for stand-up, yet somehow, Rob turned that room into one of the best comedy shows in Boston. Rob hosted all kinds of national acts, from indie darlings like Neil Hamburger and The Whitest Kids You Know to heavy hitters like Marc Maron and Hannibal Burress. That's why when the Great Scott announced it wouldn't reopen after the shutdown so many comedians were heartbroken. Rob ran a virtual version of the Gas for a while but told me he was taking time off to retool it. "It's hard to even view it as a transfer [to digital], it's really just a new thing."
A virtual version of the Gas isn't Rob's only new project; he's also started a new show, Co-Host to Co-Host, with his former Anderson partner Gary Peterson. Gary moved to L.A. four years ago, but the two still have a natural chemistry, even over Zoom. Co-Host to Co-Host is an interesting creation, something akin to a casual late night show or a visual podcast. I'll classify as a, "variety," show for simplicity's sake, but it's one of the more interesting evolutions in virtual comedy, and it makes me want to know how Rob thinks stand-up has changed since going virtual.
"This pandemic has made all comedians become broadcasters," he tells me. "Stand-up is basically just talking, so that will probably always be a thing people enjoy, but definitely the way it's being performed and marketed is different right now. I hope that if we ever get back to normal stand-up will also, but I'm starting to think that may never happen."
Personally, I'm optimistic that things will go back to normal, and it's because of people like Rob Crean. His dedication to keeping the Anderson Open Mic going virtually, even without getting paid, makes me optimistic. His determination to rework the Gas into a virtual format makes me optimistic. His desire to create a new virtual show just to work with Gary again makes me optimistic.
And speaking of optimism, the Great Scott is apparently trying to relocate to a nearby abandon Pizzeria Regina's (which feels somehow fitting), so it's possible that the Gas will have a home once this city fully reopens. But even if that falls through, I know that Rob will find a new venue soon enough. Rob is by far the best independent showrunner in Boston, and I know that he'll be one of the first people to have live comedy up and running once Boston reopens.
In the meantime, be sure to check out the Anderson Comedy Open Mic, catch up on Co-Host to Co-Host, and keep your eyes peeled for the return of the Virtual Gas. Also, both Rob and Gary have albums out on Dead and Mellow, and I would encourage you to check them out, because, as Rob puts it, "Nothing is paying and I'm reaching a lot fewer people." So buy his damn album!
P.J. Westin | Supreme Overlord of Editing