Boston/New England Comedy Shows
Independent Comedy Shows in Boston and Beyond.
Monday
Comedy Quiz, Debate and Open Mic.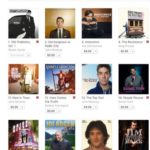 Maggy's Lounge
609 Washington Street, Quincy
Every Monday. 8pm
Quiz Master: May Keith
Resident Debater: Shawn Carter
Open Mic Host: Sean Rosa (9pm)
---
---
---
---
---
Tuesday
Beer Me Comedy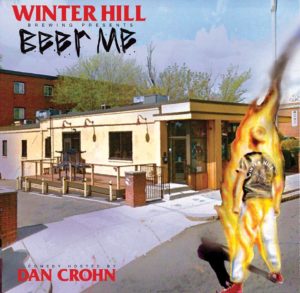 Winter Hill Brewing Company
328 Broadway, Somerville, Massachusetts, 02145
3rd Tuesday of every month
7:30pm, Free
Hosted by Chris Post.
---
---
---
---
---
Wednesday
PourHouse Comedy
907 Boylston Street, Boston
Every Wednesday
8pm, Free
Hosted by Shawn Carter
Half price chicken sandwiches.
In the basement.
Every Wednesday.
---
---
---
---
---
Roslindale Comedy
Square Root
2 Corinth Street, Rozzie Square
8pm, $5
Host: Varies
Every Wednesday.
---
---
---
---
Shaskeen Comedy
Shaskeen Pub
909 Elm St
Manchester, New Hampshire 03104
Doors: 8pm, Show: 9pm, 21+
Every Wednesday
Description:
Comedy Night at the Shaskeen Pub is a West Coast style showcase with eight 5 minute guest spots, a paid feature and headliner. While not an open mic, this show does welcome new talent, especially those trying stand up for their first time. Regularly hosts touring comedians, highlights from 2013 – 2014 include Kyle Kinane, Brody Stevens, Shane Mauss, Myq Kaplan, Dan Soder, Dead Kevin, Jared Logan, Kara Klenk, John Tole, and Giulia Rozzi.
---
---
---
---
Thursday
---
---
---
Friday
Pick a Side Stupid: Comedy Debate Show
Maggy's Lounge
609 Washington Street, Quincy
7pm, FREE
Every Friday.
A new ridiculous show every week.
Check out the PODCAST.
---
---
---
---
The Gas at Great Scott
1222 Commonwealth Ave
Allston, MA
7:00pm
Formerly weekly show, happens a few times a month. Check Facebook page for details.
Description:
Awesome rock club venue. Brings in lots of great alt comics from all over the country.
https://www.facebook.com/andersoncomedy
---
---
---
---
---
---
Saturday
Bill's Bar Comedy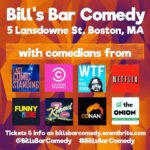 Bill's Bar
5 Lansdowne Street, Boston
Hosted by Robert Pooley
8pm
Tickets are $10
Every Saturday
---
---
---
---
---
The Mendoza Line
The Dugout Cafe
722 Commonwealth Ave, Boston, Massachusetts 02215
Every Saturday
9pm, $5
Description: John Baglio, Zach Armentrout, and Katie Que host a weekly comedy show across the street from the BU Central stop on the B-line. Cheap drinks, FREE POPCORN, and killer comedy. Fun, intimate dive bar atmosphere with a great audience and awesome comics.
https://www.eventbrite.com/e/bogart-la-presents-the-mendoza-line-boston-alt-comedy-showcase-tickets-9919840510
---
---
---
---
---
---
---
---
---
---
Sunday
The Comedy Studio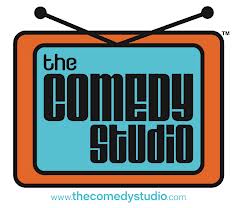 1 Bow Market Square, Somerville, Ma
Description:
A great place to see emerging talent along with lots of seasoned veterans and famous drop ins. This club gave comedians like Shane Mauss, Brenden Small, Eugene Mirman & last comic standing favorites Myq Kaplan & Alingon Mitra their start. (Fun fact: Most of the UnScene staff has also completed their residency program!) An intimate room that frequently sells out on the weekends. Make sure to book tix in advance!