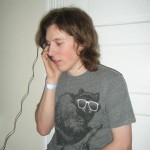 DICK PICKS: UnScene Comedy's Weekly NFL Gambling Column
Week 2
– by Rich Karski
Wow guys, last week was not my finest work.  My picks went 7-9 overall, and while that might be good enough to clinch the NFC East this season, it certainly did not do my wallet any favors.  After losing what amounted to a whole week's pay, I considered packing it in for the season.  However, if I just up and quit everything I was bad at, then I would never do stand-up or have sex ever again, and what kind of life would that be?  (Just kidding guys, I'm real good at sex.  I learned it in Europe.)  Anyway, I'm getting back on the horse, and if you haven't already learned to ignore everything I say here then you deserve to lose all of the money.  Home team in caps.  Let's get this over with.
Kansas City +3 vs. PHILADELPHIA
Undercover walrus Andy Reid returns to the scene of some of his most memorable meals for a Thursday night game that looks a lot better on paper now than it did several months ago.  Going back to last season, the Thursday night games are generally trash, with sloppy quarterback play and out of sync offenses after the short week of preparation.  I'm taking the better defense in this one, and hoping for a vintage Michael Vick five turnover performance.
San Diego +3 vs. TENNESSEE
It's the "Everyone Thinks We Might Be Good Because We Almost Beat The Texans Bowl!" I'm taking the points because both of these teams make me sad.
Cleveland +5 vs. MINNESOTA
CHRISTIAN PONDER: "Being a quarterback is hard."
BRANDON WEEDEN: "It sure is."
CHRISTIAN PONDER: "Hey, at least we aren't Blaine Gabbert."
*They kiss*
NEW ENGLAND -7 vs. Tampa Bay
Ugh, okay, bear with me here.  I know that since last season, New England receivers and tight ends haven't caught anything but a murder case and various surgery related infections.  I understand this.  I also understand that Tampa Bay's defense may be a top five unit in the NFL.  But if I'm going to lose money, I am NOT losing money betting Josh Freeman on the road.  If Greg Schiano could yell the football into the end zone, then I might take the points, but thus far he has shown an inability to do so.
BALTIMORE +2.5 vs. Houston
If you're the defending Super Bowl Champions and you're getting points at home in Week 3, something has obviously gone horribly wrong.  That something may have been giving Joe Flacco $20 million a year.  It may have been Ray Rice, your best offensive player, injuring his hip and potentially missing some games.  It may be that everyone hates you and your fans and your dipshit coach.  I don't know.  What I do know is I refuse to pick Matt Schaub to cover a spread on the road against an evenly matched team when he can't cover a spread against sub-par teams.  We could see an 0-16 ATS season from the Texans, which would be a treat.
DALLAS -3.5 vs. St. Louis
So Dallas played well in Week 1, and played like shit in Week 2, which recent trends lead me to believe means that they will play well in Week 3.  Analysis!  I read somewhere this week that the Cowboys' stadium uses as much energy as the entire country of Liberia, and I'd like to think Jerry Jones read the same thing and got really upset that it wasn't a bigger country.  "Liberia?! Add another scoreboard and stick an oil refinery in there somewhere!  I want to be out-juicing Bolivia by the end of the week!" *fires guns into air, gets mad at swollen prostate*
NEW ORLEANS -7 vs. Arizona
Even though Arizona has looked pretty decent this year, I'm going to give Rob Ryan's defense the benefit of the doubt for another week.  Drew Brees is my number one NFL candidate for "Seemingly Nice Guy Who is Secretly an Asshole."  I'd love to see a Drew Brees heel turn where after every touchdown pass he does the DX "Suck it" and the FCC's phones explode.  Why did we stop doing the "Suck it?"  Did someone suggest it was lame now?  Because it's not. Have we grown as a society to the point where gesturing towards your crotch and imploring someone to put their mouth on it was considered uncouth?  Hogwash!  I say we bring it back for any time somebody does something impressive.  Obama kills a bunch of people with drones? "Suck it!"  Jury acquits you of murder? "Suck it!"  Judge sentences you to death? He (or She! Gender equality!) gets to do the "Suck it!"  Let's bring back "Suck it!" you guys.  We'll all be a lot happier.
Detroit +1.5 vs. WASHINGTON
The Washington secondary could not cover a Dave Matthews song if they were a white kid with a hemp necklace and an acoustic guitar, so have fun with Megatron.  RGIII- I hate this nickname, I'm going to call him Bobby Griffiths Jr. from now on just to be an asshole.  So anyway, Bobby Griffiths Jr. did himself no favors this offseason by claiming to be 100% healthy and questioning why his coaches limited him in practice and wouldn't let him play in the preseason.  "I don't get it, I'm fine! I'm 100% healthy!" Oh, so you just suck now? Good to know.  Fuck you Bobby Griffiths Jr.
Green Bay -2 vs. CINCINNATI
Green Bay has looked slightly better while playing slightly better competition, so I'm going with them on this one.  I lived in Wisconsin for four years, and the stereotype of the fat and obnoxious Packer fan is for the most part true.  What most people don't realize, however, is that a majority of ALL football fans, especially those that make themselves most visible, are fat and obnoxious.  To stereotype Packers fans is to ignore the fact that "fat and obnoxious" is the best way to describe every fan-base in the NFL.  Except for New England, which is "fat, obnoxious, and racist."
NY Giants +1.5 vs. CAROLINA
I don't get this line at all.  Was Ron Rivera fired?  Does everybody assume the Giants will continue to turn the ball over eight times a game? (Which they might! WHEEEEEEEEEEEEEEE!) Did Eli Manning die?  Take the money line here.  If the Giants start the season 0-3 Tom Coughlin will make them walk back to New Jersey.
Atlanta +2 vs. MIAMI
Taking a lot of road dogs this week, which almost led me to make a Road Dogg Jesse James reference (two DX references in one column!), but then I didn't.  I am nothing if not lazy and untalented.  Suck it.
SAN FRANCISCO -10.5 vs. Indianapolis
I struggled with this line because I think it's too many points to be giving Andrew Luck, but I also think Jim Harbaugh will have an aneurysm if the 49ers put on another performance like they did against the Seahawks.  I bet Jim Harbaugh has sex without blinking or breaking eye contact, and then leaves his wife a list of improvements that need to be made by next week's hate-fuck session, or else he makes her wash his car while he berates her in the driveway.  Jim Harbaugh seems like a swell guy.
SEATTLE -19.5 vs. Jacksonville
I was trying to think of how high this line would have to be before I decided to take the points and I settled on 31.5.  Seattle's offense hasn't blown anybody away but if it's possible for an NFL team to score negative points Jacksonville will make it happen this week.  The best performance the Jaguars offense could hope for is over-sleeping and missing their flight.  Also this past week a Florida television station ran an apology for broadcasting the Jaguars game, which was absolutely the appropriate thing to do.
Buffalo +2.5 vs. NY JETS
Another game where we try to guess "Who Is The Least Terrible?" and the answer to that question is never "Geno Smith."  I know you're thinking "Hey, both of those teams almost beat your beloved Patriots." and that's true.  However, if Tom Brady were throwing to those giant immobile Dr. Pepper cans that kids use to win scholarships at half-time instead of Kenbre Dobkins, those games are not nearly as close.  I can't believe we get to watch two of these every year! *eats a bunch of paper*
Chicago -2.5 vs PITTSBURGH
Hahahahahahahahahahahahahahahahahaha Fuck you Todd Haley.  You deserve this.
DENVER -14.5 vs. Oakland
Denver is going to score 1000 points in this game, you guys.  Oakland probably shouldn't have won last week, since now Jacksonville has the tie-breaker for the number one overall pick.  Although if Oakland had that pick they'd probably just end up trading it for Phillip Rivers, so it's just as well.  Do not watch this game.  Jon Gruden is going to call Peyton Manning "The Sheriff" a lot, which will conjure up images of deviant sexual role-play that could have been easily avoided by not tuning in.  You have been warned.
LAST WEEK: 7-9 *sad trombone*