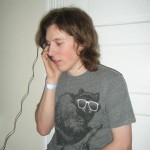 Welcome to another edition of Dick Picks, the only online NFL gambling column that can summon Glenn Danzig by being read aloud into a mirror at midnight.
We are 75% done with the NFL season, and the playoff picture is getting much clearer, with really only three spots up for grabs. Whatever putrid teams end up coming out of the NFC North, NFC East, and the AFC's second Wild Card will probably get their asses handed to them in the first round anyway, so our contenders look to be set unless a bunch of dumb shit happens in the playoffs like it does every single year and we end up with an 8-8 Super Bowl Champion. Wouldn't that be fun?
These next four weeks should feel like an eternity, especially if you're a lonely, bitter misanthrope who hates the Christmas season as much as I do. Every single year, the first time I hear Paul McCartney's "Simply Having a Wonderful Christmastime" I want to lay chest first onto a band-saw. Then I think "That's okay, I only have to hear it 600 more times before they retire it for the year." I get it, he was in the Beatles. But he was also the worst part of the Beatles. Now he is also the worst part of Christmas, and somehow weaseled his way into becoming the worst part of Nirvana as well. I guess what I'm saying is that my Christmas wish is for spiders to lay eggs in Paul McCartney's grandma's face.
Last week's picks once again hovered right around .500 proving that a coin could write this column as well or better than I can ("You know what I hate? Getting left in pockets and put in the dryer!" Just a little coin humor. We have fun here on the internet.) Anyway, I know you don't come here for the picks. You come here for the unadulterated hatred. Last week's picks went 8-7-1, and as always the home team is in caps.
(NOTE: Green Bay vs. Atlanta does not have a line this week because the Packers are still busy trying to Frankenstein Aaron Rodgers' collarbone back together and nobody knows if he will play or not. Which cuts this column short about 500 words so be grateful.)
JACKSONVILLE +3 vs. Houston
I thought I knew you, Houston. I guess it was my fault. I was like that shithead broadcaster that mentions a perfect game in the sixth inning then chuckles and gives a "whoops!" when the next pitch gets hit into outer-space. Except that actually makes me happy because seeing baseball fans get mad about baseball always fills me with joy. I'm a sick person. Anyyyyyway, I can't expect Houston to cover the spread two games in a row, that would be madness. Speaking of madness, eventually one of these networks is going to hire the wrong brain-damaged ex-player to be on their studio show, and he's going to show up one day with an assault rifle and mow down all 18 of the other guys sitting at the desk and yelling at each other. When this happens Roger Goodell will blame video games and if it's a black player probably say something discreetly racist about his upbringing.
Kansas City -3 vs. WASHINGTON
KC comes to town to show the locals how to have a Native American-themed team name that isn't cartoonishly racist. It's been a rough three weeks for the Chiefs, and Andy Reid's stress eating has gotten out of control. Word is he was spotted in the Chief's training facility buying every item in the vending machine and claiming he was doing "research." When asked about the nature of his research he simply pointed at the machine as a Kit Kat dropped and said "I want to make my mustache do that." The good news is the Washington Rape Apologists look like the perfect team to thwart an opponent's losing streak. Their offense doesn't work anymore, and nobody seems interested in fixing it. It's as if Bobby Griffiths Jr. is being punished somehow for questioning the coaching staff in the media. But that's crazy. Mike Shanahan would never do something so petty. *Somewhere Donovan McNabb hears a faint signal* "SHHH!" he says "Someone needs my opinion…"
BALTIMORE -6.5 vs. Minnesota
Lots of purple in this game. Yes. Whole lotta purple. Yep. So…Vikings huh? No. No thank you. Really, I'm all set.
Oakland +2.5 vs. NY JETS
Matt McGloin is already a better quarterback than Geno Smith. AND his name rhymes with "Pat McGroin" which I'm told is a sex innuendo of some kind. Unfortunate that he went to Penn State, which is well known for something similar in nature. I remember earlier in the year when there were like three or four games where Geno Smith looked like a decent to good player, and man does that seem like a really long time ago. He's already being compared to Mark Sanchez, which is fantastic because that means he is slightly more efficient than punting on first down every drive. Either way it looks like they made another terrible decision that will delight me for years.
Indianapolis +6 vs. CINCINNATI
These are two teams going in opposite directions in terms of the quality of their play, which with the way things have gone this year probably means that the disparity in the score won't be as large as everyone thinks, or it will go in the complete opposite direction than what is expected. While Cincy owns the tiebreaker and could jump New England for the two seed, it's more likely that both of these teams will be playing divisional playoff games at home in the first round. That means that this game could essentially decide who gets to avoid Kansas City and play whatever barely .500 team sneaks into the sixth seed. So this is a surprisingly important game between two teams that I couldn't give a shit about. Oh and fuck Andy Dalton.
NEW ENGLAND -10 vs. Cleveland
New England didn't look too sharp last week in Houston, but the Browns are on their 46th quarterback of the season and just gave up 30+ at home to the Jaguars. The Browns are finally done for this year, despite valiantly stringing their fans on through several extra weeks of misery. One thing that has been bugging me about the games recently is that there seems to be a giant American flag draped across every field for every goddamned national anthem. I think everyone knows we're in America and maybe just singing the song is sufficient. It's like America is the NFL's girlfriend and it caught the NFL fucking England and Canada so now the NFL is doing these really transparent grand gestures to try and convince America to take him back. Or maybe the stupid assholes that watch football just really like flags. *raises black flag, flips off a Federal building*
Carolina +3 vs. NEW ORLEANS
Now, most teams leave Seattle beat to shit and looking much worse than they actually are, but what happened to New Orleans on Monday threw up a lot of red flags. They struggled against a defense that could get pressure from its linemen, and a mobile quarterback who could do damage against the blitz. These are issues that a lot of teams face, but unfortunately for New Orleans they have a team exactly like that in their own division, and they're coming to town this weekend. I've accepted that the Panthers are actually a good team, but I don't trust them to not implode at some point in the playoffs and lose a game by 30 points. They're one of those good teams that doesn't know how to be good yet because they weren't aware that winning football games was an option until now. This is going to be a tough one for Rob Ryan so I hope they let him watch film while he pounds tequila at Toby Keith's I Love This Bar and Grill this week.
Detroit +2.5 vs. PHILADELPHIA
Will we get the good Lions or the bad Lions this week? I guess the same could be said of the Eagles who seem to only like playing the first half of football games. Detroit is built to play from behind since they play every game like they're already losing by 30, so the Eagles aren't going to be able to sneak by them the way they did against Washington and Arizona. I don't know why anyone would be against putting up a Robocop statue in Detroit when Philadelphia already has that stupid Rocky statue and nobody seems to mind. Yes let's worship an illiterate simpleton whose only talent was getting punched a lot instead of the greatest fictional hero of all time. He was the world's greatest cop, and not being content with that, he became the world's greatest robot. If I have a kid and he'd rather be Rocky than Robocop I'm going to shoot him into a bunch of pieces to make him change his mind.
PITTSBURGH -3 vs. Miami
Taking the Steelers solely based on the fact that Pittsburgh is cold and the Dolphins are babies. I bet going from Miami to Pittsburgh is like waking up after a nuclear holocaust and realizing the world around you has died and all of the people have mutated into horrible disgusting creatures and nothing will ever be the same. Also the creatures put French fries and coleslaw on everything for some reason.
TAMPA BAY -2.5 vs. Buffalo
Well, the magic couldn't last forever, but that doesn't mean we can't get one last hurrah this weekend. Greg Schiano will have all kinds of material to motivate his team. Things like calling them pussies, and hitting their balls with car antennae. Old school hard knocks stuff. The stuff your dad grew up on. Ask your dad if he ever had a coach that didn't abuse his genitals until he got RESULTS. That's why your dad knows how to build a shed out of things he finds on the ground and you can't even hang your liberal arts degree without ending up in the hospital. Also, Buffalo lost last week in Toronto and nobody cared which basically sums up their entire existence and the team should be moved or folded or sold for scrap. "RIP Buffalo Bills: Nobody Cared, Not Even In Toronto. ESPECIALLY Not In Toronto"
DENVER -12 vs. Tennessee
I got eliminated from my fantasy football playoffs because Eric Decker scored a hundred touchdowns last week, so that coupled with the fact that he went to the University of Minnesota makes him my new least favorite player in the league. Fuck you Eric Decker you filthy pigfucker. I think Peyton Manning should just go ahead and leverage his giant forehead for Papa John's advertising space. He could get a tattoo of crazy-eyed Papa John tossing meat lover's pizzas out of a zeppelin to underprivileged children.
ARIZONA -6 vs. St. Louis
Arizona's playoff hopes took a big hit with their loss to the Eagles, and it's probably going to come down to beating San Fran and Seattle to stay alive. They've been great at home, so I'll give back six points in this one figuring they're playing for their season here. People try to make these games interesting because the Cardinals used to play in St. Louis but that's stupid because nobody gave a shit about them when they were there, just as nobody gives a shit about the Rams today so they might move back to Los Angeles. We get it St. Louis, you don't like football because you're awful and too busy pretending to be the world's greatest baseball fans. Well baseball sucks and you picked the wrong sport. I hope the Cardinals lose every World Series for the rest of forever.
SAN DIEGO -3 vs. NY Giants
Oooooh remember when these two quarterbacks got traded for each other?! *does jerk-off motion until my arm withers and turns to dust and blows into the sea*
Seattle +2.5 vs. SAN FRANCISCO
Seattle is swinging dick after Monday night's embarrassment of the Saints, and they did it with mostly a backup secondary against one of the better passing attacks in the league. This isn't a good thing for San Fran's passing offense, which has been only slightly better than terrible for large portions of the season. As is always the case in this particular matchup, I will be paying special attention to the coaches. On one sideline: Pete Carroll, the "cool" teacher who doesn't mind if you stop by for a beer because if you're going to drink he'd much rather you be supervised. On the other sideline: Jim Harbaugh, the dickhead cop who catches you and your friends drinking in the woods and instead of just taking your beer he stands there smirking while he makes you pour out every last one. I guess what I'm saying is that I had a lot of experience drinking as a teenager.
Dallas +1 vs. CHICAGO
Guhhhhhh shut it down. We're done for the week.
LAST WEEK:  8-7-1

*coins in the dryer*
SEASON TOTAL:  81-84-11
Like what you see? Follow @RichKarski on Twitter!